fixed wireless internet
Bridging the Rural Cloud Connectivity Gap with Fixed Wireless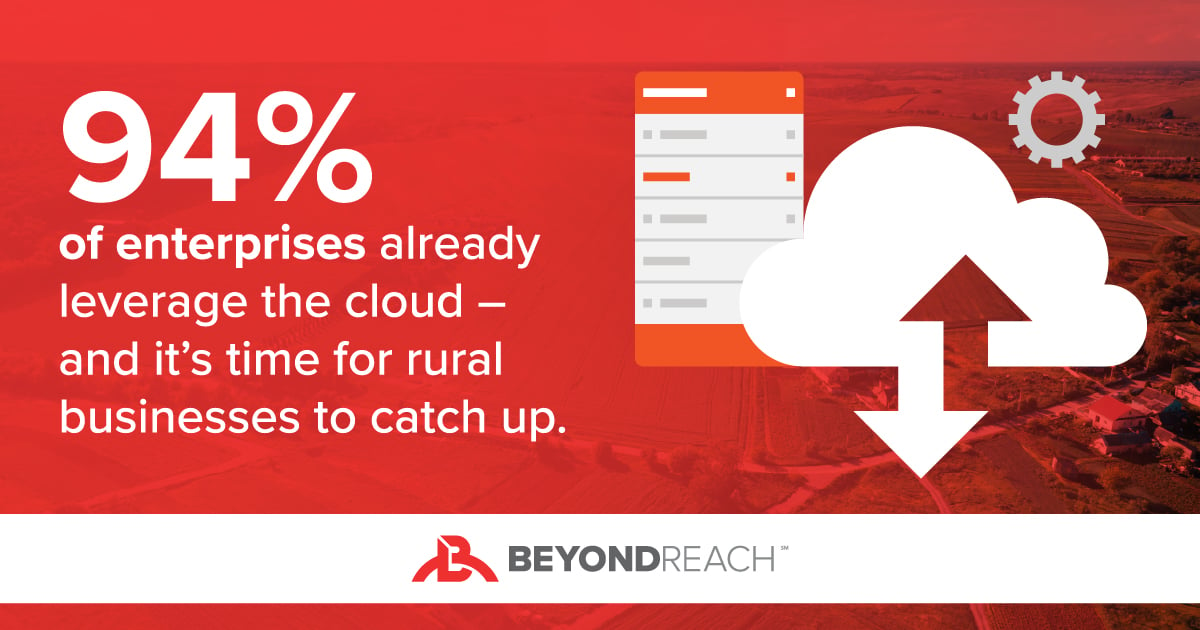 Written by:
BeyondReach Team
Published on:
Nov 14, 2023
Bridging the Rural Cloud Connectivity Gap with Fixed Wireless
Reliable internet connectivity is a lifeline for businesses trying to harness the power of the cloud. Around 94% of enterprises already leverage cloud services in some capacity,1 while 57% of SMB workloads are currently hosted in the cloud.2 But while organizations in urban areas can ride the digital transformation wave effortlessly, rural businesses often find themselves stuck in the pre-cloud era.
Over 22% of Americans in rural areas still lack access to reliable, high-speed internet,3 creating barriers to cloud adoption that result in rural businesses lagging behind competitively. In this blog, we'll explore how fixed wireless internet helps bridge the cloud connectivity gap – so organizations in remote and rural areas can fully leverage the cloud.
What Connectivity Challenges Do Rural Businesses Face?
Cloud technologies provide rural businesses with benefits like on-demand scalability, easy collaboration, reduced IT costs, and much more. However, realizing these benefits requires robust and consistent connectivity, which can be difficult to find in rural locations.
As a result, rural businesses face unique challenges, such as:
Infrastructure Limitations

- The lack of cable and fiber networks in remote locations with challenging terrain often inhibits connectivity options, and establishing new wired networks is usually not feasible.
Economic Hurdles

- The high costs of building and maintaining traditional connectivity infrastructure are typically prohibitive for businesses in lower-density rural areas.
Inconsistent Service

- Dependence on fluctuating DSL, satellite, or cellular connections can impact real-time cloud operations, like video conferencing or data synchronization.
Reduced Productivity

- Slow, laggy internet and downtime can lead to business inefficiencies, delayed operations, and dissatisfied customers.
Lost Opportunities

- The inability to leverage cutting-edge cloud solutions like real-time data analytics often results in reduced competitiveness.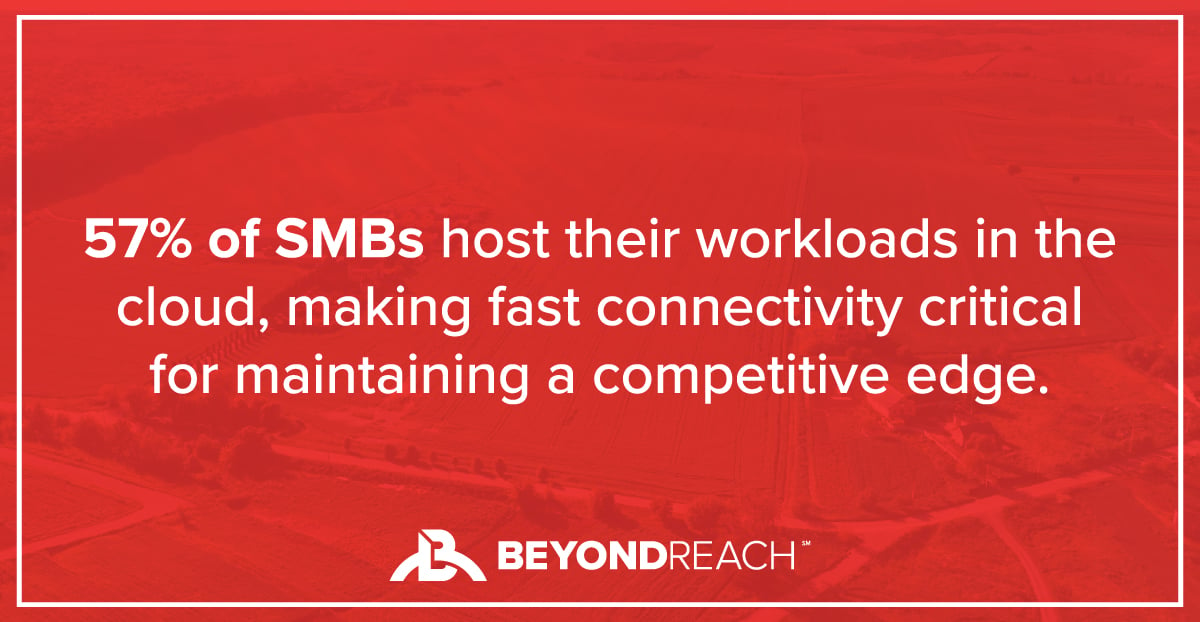 How Fixed Wireless Enables Cloud Connectivity
Fixed wireless technology is the ideal solution for rural businesses struggling with these connectivity challenges. It involves using radio signals to transmit data between two fixed points, eliminating the need for traditional wired infrastructure and ensuring factors like difficult terrain don't prohibit reliable cloud connectivity.
Some key reasons why fixed wireless is the preferred connectivity solution for rural businesses include:
Rapid Deployment - Setting up fixed wireless solutions is quicker and easier than other methods, making it ideal for businesses that need reliable connectivity without the long wait for infrastructure development.
Seamless Scalability - Fixed wireless technology can easily scale to meet growing data demands, ensuring businesses can adapt to changing needs as cloud adoption grows.
Reliability & Performance - Fixed wireless offers consistent and dependable connectivity, which is essential for ensuring smooth performance when accessing critical cloud applications.
Bridge the Cloud Connectivity Gap With BeyondReach
Fixed wireless is uniquely positioned to solve rural connectivity challenges, putting it at the heart of cloud adoption in hard-to-reach areas. At BeyondReach, we specialize in delivering tailored fixed wireless solutions that transform connectivity for organizations in remote and rural locations. By partnering with rural ISPs and MSPs, we enable businesses of all sizes to achieve a seamless cloud experience – driven by robust fixed wireless connectivity.
Ready to learn more about how fixed wireless solutions can combat rural cloud connectivity challenges? Reach out to BeyondReach today.
Sources: